SRI Kirtan debuts at #10 on Billboard World Music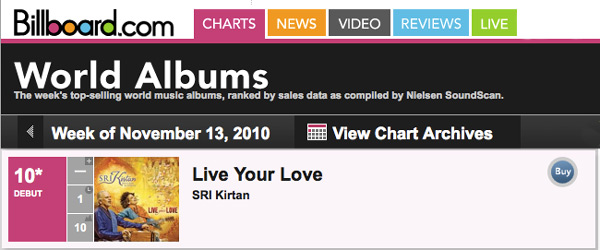 Congratulations to SRI Kirtan on the debut of their album Live Your Love which hit #10 on the Billboard World Music Chart!
The early success of the album is a testament to the quality and accessibility of their music. If you haven't already, make sure to get a copy of Live Your Love available on the Mantralogy Store or on iTunes.
Those of you who have the album, please leave a comment on the iTunes or Amazon.com page to let other know how great this album is. Thank you again to all of you that purchased the album, you got kirtan on the charts!