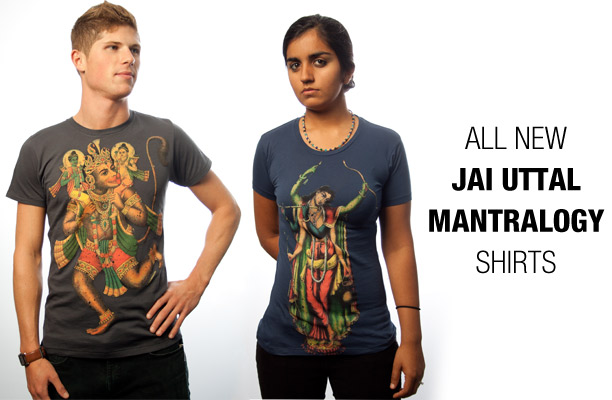 Pamper yourself with two new Mantralogy shirts featuring art inspired by Grammy-nominated kirtan artist Jai Uttal.
The first shirt features an antique image of Sadbhuj a special form of Sri Chaitanya, the founder of the kirtan movement, when he displayed Himself as Sri Krishna, Sri Rama and Sri Chaitanya.
The second shirt is a beautiful Hanuman who is carrying Sri Ram and Laksman. Available in both unisex and ladies cut; unisex shirts are printed on 100% organic cotton and ladies shirts printed on 100% cotton.