The Mayapuris to Release Mridanga Their Debut Album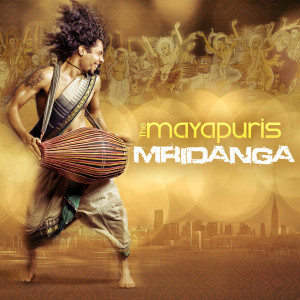 The Mayapuris will be releasing their debut album entitled Mridanga on June 22nd 2010. The Mayapuris have crash-landed into the kirtan/chant genre, quickly becoming the most talked about group in this growing culture of exotic world music. Their debut album Mridanga soars with fiery vocals, earth shaking rhythms and enchanting musical flavor. Named after the Mridanga, a clay and leather drum from Mayapur, India where kirtan/chant music originated, this album showcases the musical versatility of The Mayapuris and instruments they play. Special guests include grammy-nominated Jai Uttal, Gaura Vani & As Kindred Spirits and Benjy Wertheimer of Shantala. The album was produced by Gaura Vani at Avatar Studios in Silver Spring, Maryland.
Rapidly ascending as one of the most popular kirtan/chant groups in the world, The Mayapuris have been featured in stunning venues, from the inauguration inspired Chant4Change to the world's largest gathering of kirtan musicians at Bhakti Fest. After a worldwide tour that brought them to six continents last year The Mayapuris are eager to expand and elate crowds with pulse-surging music as they roll along to the thunder of the mridanga drum.
The album will be available in yoga studios, select music stores and digitally via iTunes, AmazonMP3 and all the standard digital retailers. Special pre-order bundle to be available soon on www.Mayapuris.com and www.Mantralogy.com.