12 Hour Kirtan July – Watch it Live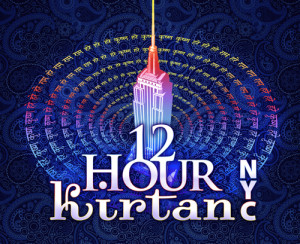 Join Gaura Vani, Ananta & Acyuta for the seventh monthly 12 Hour Kirtan this Saturday, July 24th. This month's kirtan is dedicated in remembrance of Sri Aindra Prabhu, the leader of the 24 Hour Kirtan in Vrindavan India, who passed away last week.
A live webcast will be on GauraVani.com and Mantralogy.com.
Schedule
10:00

10:30

Rasikananda

10:30

11:00

Ghanshyam

11:00

11:30

Tribecastan

(John Kruth and Jeff Greene)

11:30

12:00

Jahnavi

12:00

12:20

Svargalakshmi

12:20

12:40

Gauri Priya

12:40

1:00

Rupa Manjari

1:00

1:30

Doyal Gauranga

1:30

2:00

Rev Kim

2:00

2:30

Satya Franche & Ma Kirtan

2:30

3:00

Gopika

3:00

4:00

Gaura Vani

4:00

5:00

Ananta Govinda

5:00

6:00

Acyuta Gopi

6:00

7:00

Nama Rasa

7:00

8:00

Akincina Krishna

8:00

8:30

Gopala

8:30

9:00

Ram Roy

9:00

10:00

Havi

10:00

10:30

As Kindred Spirits ('

Ohe Vaisnava Thakura'

)